Kitchen worktops, finger-jointed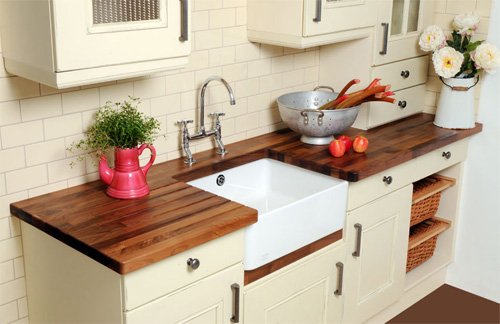 A worktop made of solid wood is an enrichment to any kitchen. It creates an atmosphere of warmth and elegance and gives the room an exclusive touch. Here, the material wood is tough and durable due to our careful manufacturing and surface treatment.
Special dimensions up to 5 m length and 1.2 m width we can produce on request. So you can respond to your customer's needs optimally.
Our panels are delivered natural for individual surface treatment.